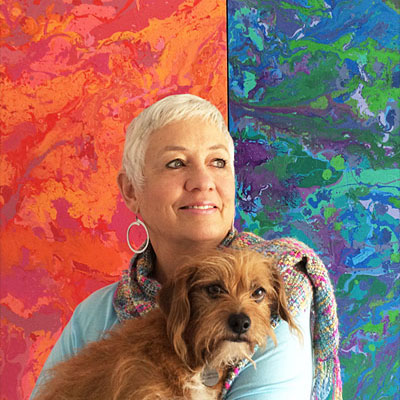 Who's behind GraySpace?
CHARLENE BROUDY
Charlene Broudy is the artist/owner/force behind GraySpace Gallery. Envisioning a home for abstract art in the Funk Zone, she has created an inspiring Zen-like space in which to display paintings by contemporary abstract artists.
Charlene Broudy, born in 1952, grew up in California with year- long interludes in Australia. In the 70's, she traveled, studied and painted in Europe, spending 3 years in London in the lively design environment of The Architectural Association School of Architecture and earning a degree in Art & Design. She returned to California and freelanced as a graphic designer in San Francisco and Santa Barbara.
For the next 2 decades, Charlene continued developing as a multi- faceted artist, designing fabrics, logos, brochures, advertising and books. She worked on designs for Architect Sherrill Broudy, the creator of Forms & Surfaces Inc., an international architectural products company headquartered in Santa Barbara. She married Sherrill in 1989. Together they created a unique, award winning resort on 40 tropical acres overlooking the Central Valley of Costa Rica, where guests are immersed in nature, art and design. Xandari Resort & Spa opened in 1996 and a second resort, Xandari by the Pacific, opened in 2007.
Charlene created hundreds of works of art in her studio at Xandari Resort for both resorts – paintings for all the villas and main buildings, mosaic walls and sculptures for outdoor areas, plus tapestries (see www.xandari.com). Xandari was selected by Condé Nast Traveler in their list of the "Fifteen Best Resort Hotels in Central and South America," second on the list after The Four Seasons Uruguay. When they sold their resort properties in 2012, over 150 works of art by Charlene were included and continue to be an integral part of the guests' experience at both resorts. In 2012, Charlene and her late husband, Sherrill Broudy, designed a contemporary home and art studio on a ranch in the rural Upper Valley of Ojai, which is now her full-time residence.
---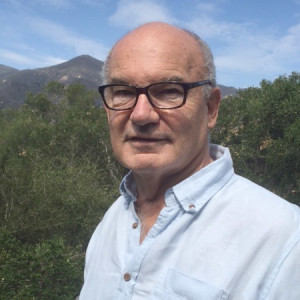 STUART OCHILTREE
My work is based upon discovery and an interactive process. The best outcomes are a balance between intention, accident and knowing when to stop.
Recent paintings on canvas have utilized varied materials such as cement, natural stones, handmade Asian papers and found materials layered with acrylic glazes which allow texture and color depth to be revealed in surprising ways.
The paintings often take their own path which is an interesting blend of style from my early art training in the 60s, and new work over the last ten years after a long gap. In college I studied at the Art Institute of Chicago, Mexico City college and then graduated with a BFA in Oil Painting from the University of Illinois. After graduation and a tour of duty as a Naval officer during the Viet Nam era, I changed direction and pursued a successful business career including positions as CEO of several companies.
Upon ( semi ) retirement several years ago, my wife encouraged me to paint again which has been a happy reunion.
Current work seems unconsciously impacted by the mountains, canyons and colors of California as I paint and enjoy nature from my virtually open air studio in converted garage space. I'm pleased that the work is gaining interest and acceptance as I have exhibited in Seattle, Orange County, Ventura, several local galleries in Santa Barbara and the Ridley-Tree art museum of Westmont college in Montecito.
My wife Linda, our Norwich terrier Tess and I live in Montecito.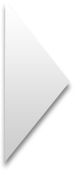 NEXT